Skip to Content
Dining Room Sets the Whole Family Will Enjoy
The dining room is the site of many memories, holiday meals, and family time. That's why Furniture A La Carte is pleased to carry a vast array of dining room furniture in Orange County, CA. We have dining room furnishings from the best manufacturers in the business to give you the best selection of quality furniture. Our staff is dedicated to making sure you select the right dining pieces for your home. We can also custom design a piece to fit your exact color, size, and budget.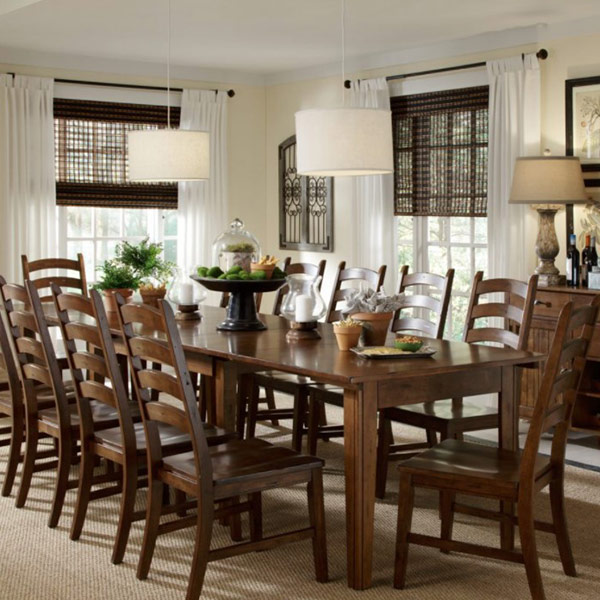 Breathe New Life Into the Heart of Your Home
If you're looking to add a new dining table to your home, look no further. We've got some of the most beautiful sets that will make turn your home into a work of art. If it's time to breathe new life into your dining room space, our showroom is full of stylish and affordable fixtures to compliment you and your family's lifestyle. Get inspired to elevate your dining room décor by visiting our large showroom today.
The Biggest Selection of Furniture at the Lowest Prices
Furniture A La Carte has the widest selection of beautiful furniture, all at 30 – 40% lower than major department stores. With our affordable prices, we make it easy for you to decorate your home without having to spend too much money. Elevate your home's beauty with some of our matching furniture. If you need some interior design help, all you have to do is ask. As a local business, we're passionate about providing the folks in our community with gorgeous furniture and genuine service. We sell American-made products and receive new shipments each week. If variety is what you want, we're the place for you. With our wide selection of furniture and decor, you'll find all sorts of treasures that are perfect for your home.